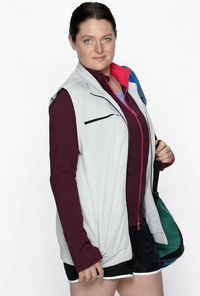 Marika is played by Lauren Ash
Character Bio
Edit
For the last 13 years, Kimmie Boubier and her two best friends and roommates, Helen-Alice and Marika, have lived a sheltered life. Instead of going out on the weekends, they've had a standing date every Friday night. So while everyone around them is getting married and moving on, all they have is each other and their "Super Fun Night" tradition.
Orange soda
Ad blocker interference detected!
Wikia is a free-to-use site that makes money from advertising. We have a modified experience for viewers using ad blockers

Wikia is not accessible if you've made further modifications. Remove the custom ad blocker rule(s) and the page will load as expected.